Located above Wear House, the clothing store, at 74 Congress Street on the 2nd floor is the only natural light studio in downtown Portsmouth, New Hampshire. Mallory uses a mixture of natural and studio lighting for her portraits.  Come take a tour.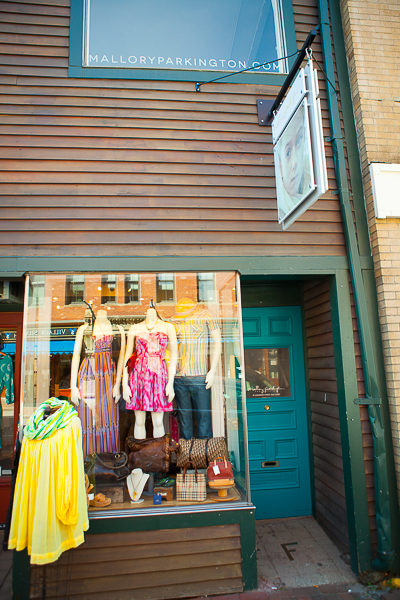 Entrance, a turquoise door that can't be missed!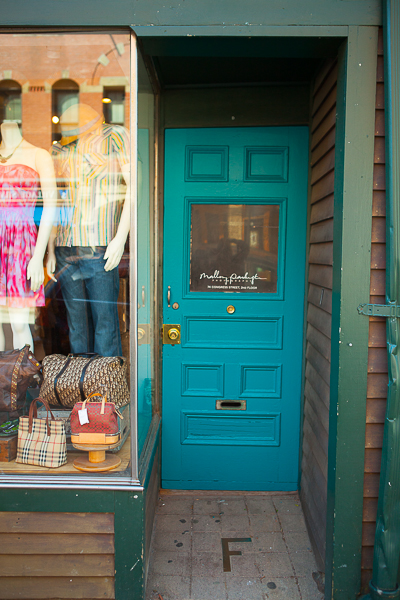 Our changing area.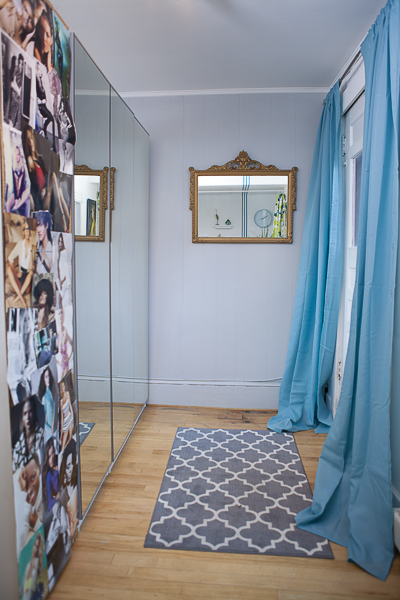 The image viewing area.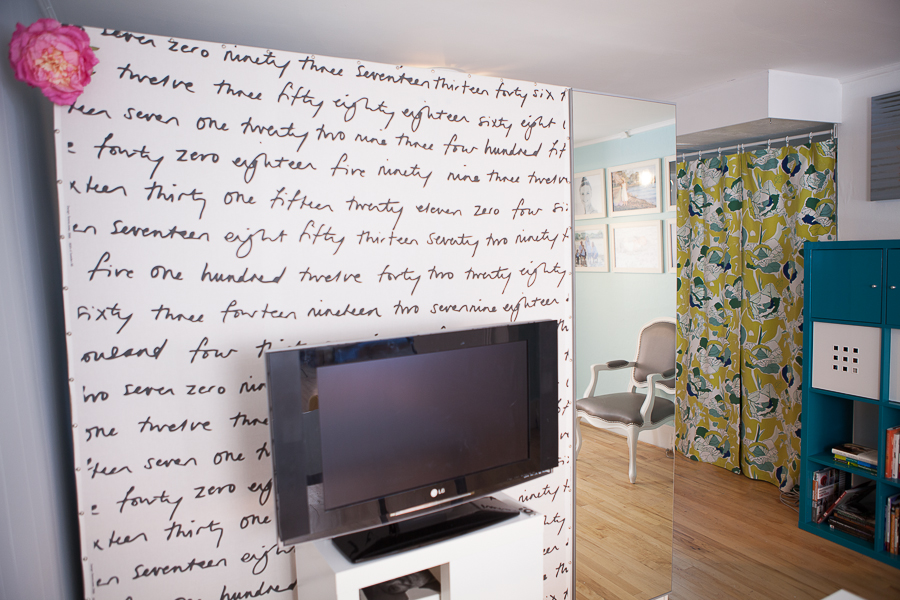 The lounge area.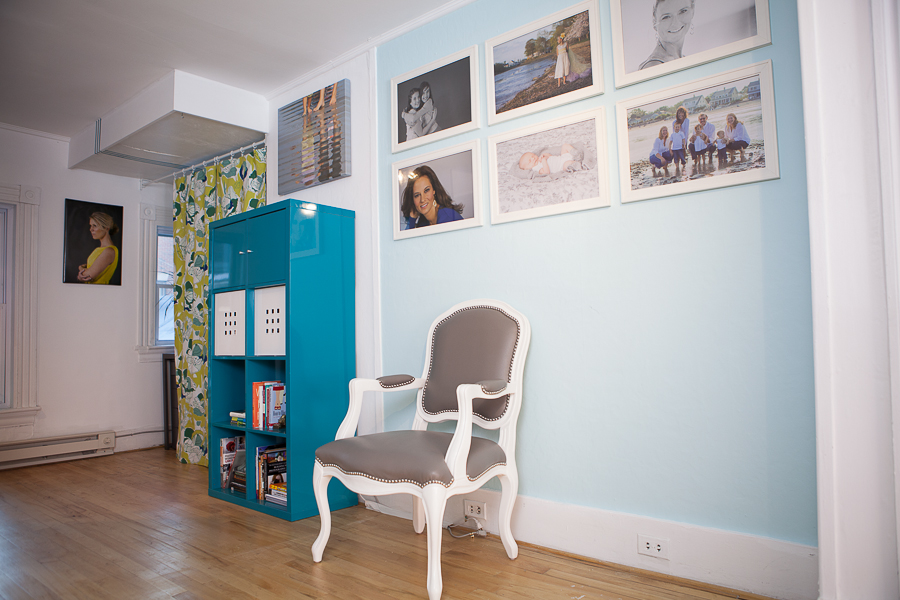 The image purchasing room.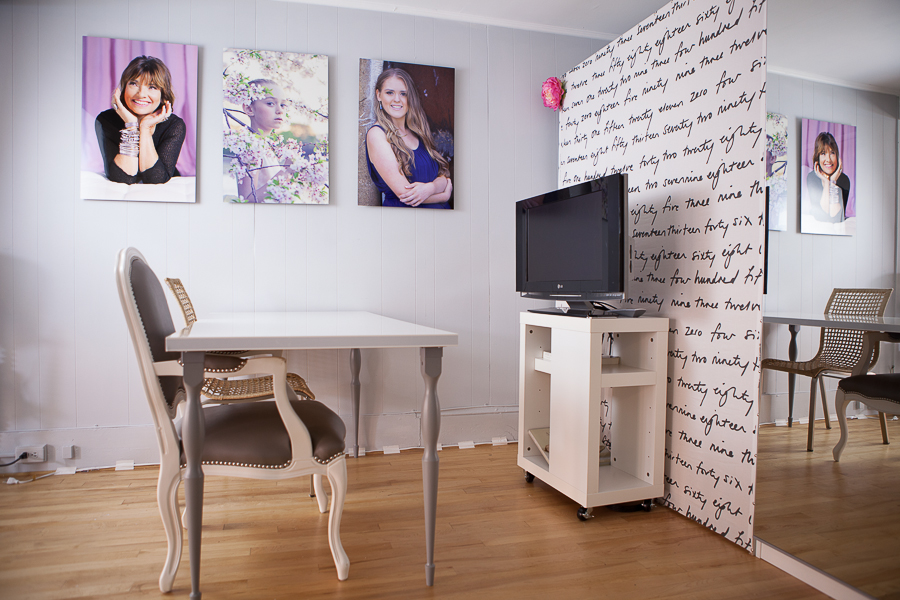 The photo wall in the bathroom.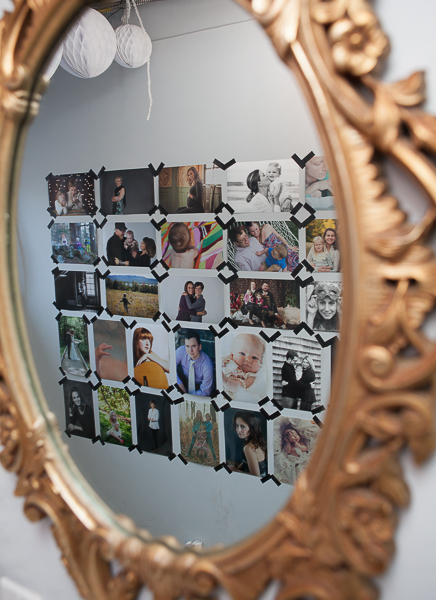 Our professional makeup artistry.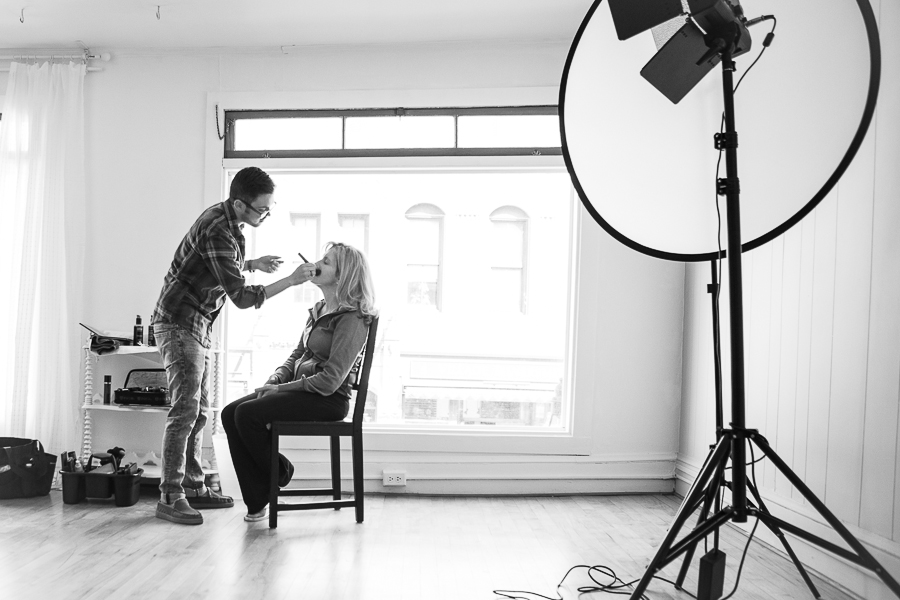 The natural light studio.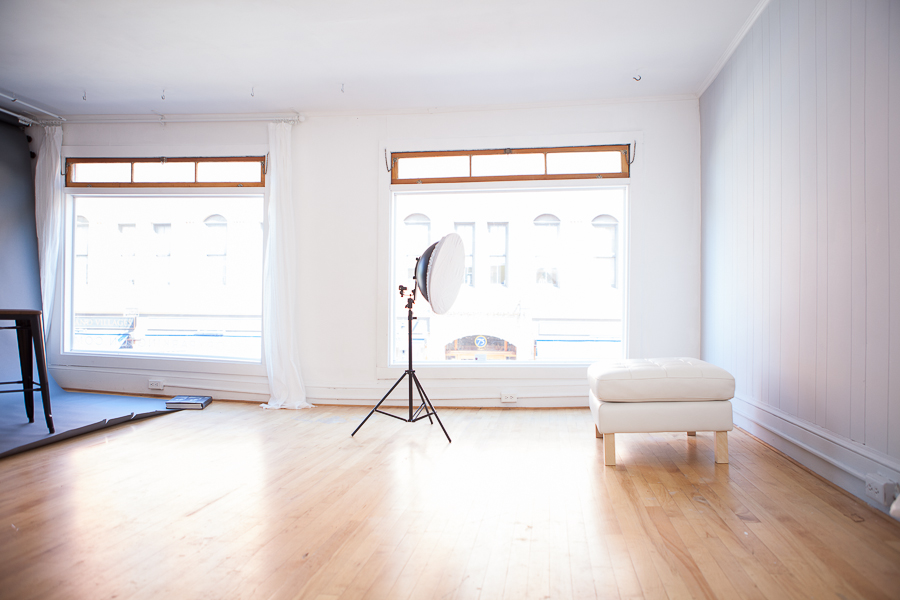 Our backdrop wall for portraits.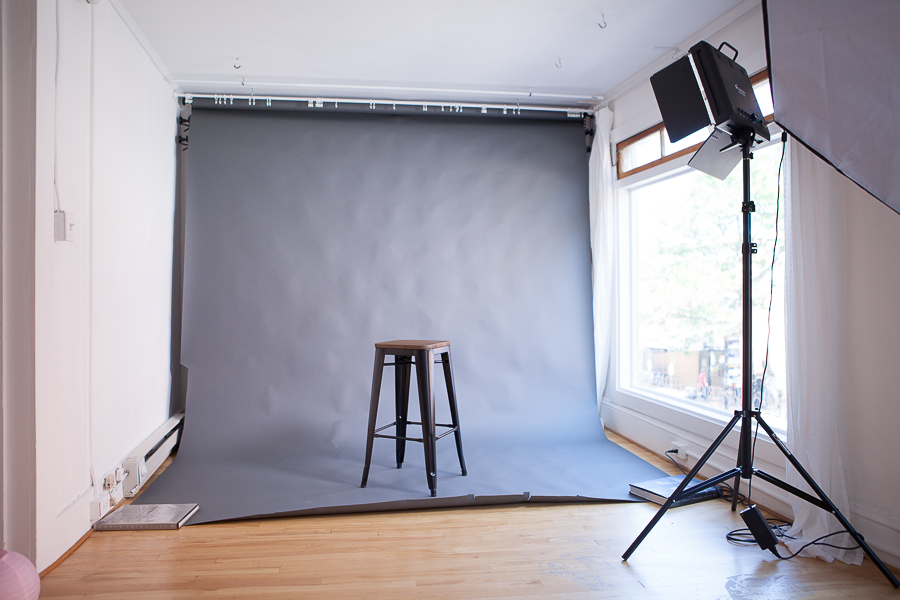 A natural light wall.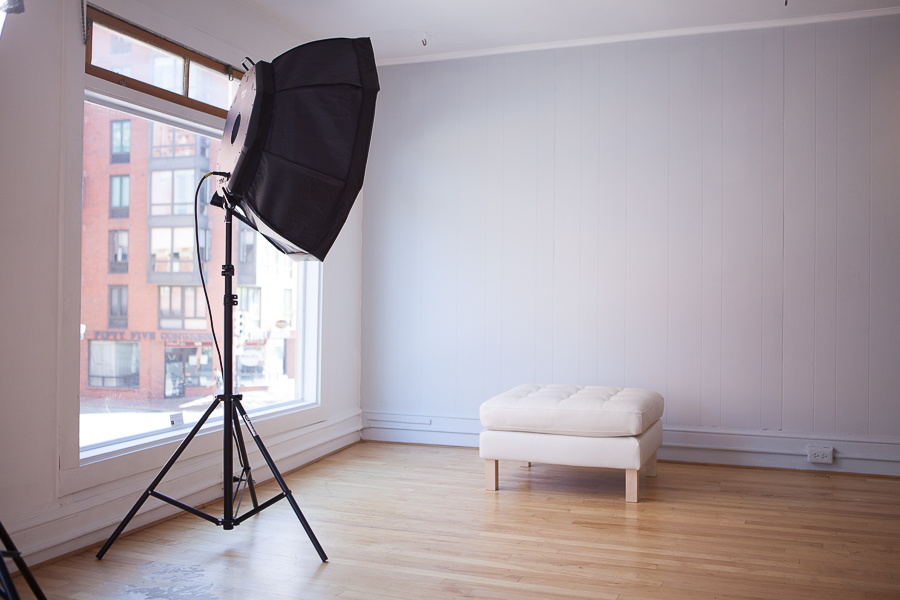 To view videos about the experience, please click here.