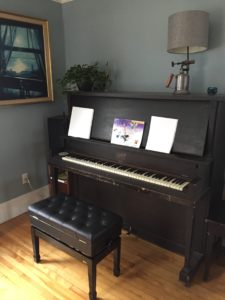 With no more than a brief discussion, in an instant my husband and I made a decision to swap the piano & the sofa.
Little did I know this tiny decision would be so profound.
I enjoy a cohesive designed look for a room and I try to practice feng shui. I have had ideas for years regarding updating certain areas of our home (called baguas, certain parts of your life are directly related to the 9 different areas of your home). So, with the piano in the newly created parlor and the couch in the den, I slumped in defeat.
Everything needed to change.
And there I went; parlor needs more green, no metals or white, add round green plants, the mudroom needed more wood and pink, the family photos needed to come down from the den walls and more knowledge and cultivation items added, the kitchen needed more children's artwork, I needed to paint the bulkhead, replace the broken exterior lights at the entry, paint the entrance hallway black, and the list goes on and on. Yes, I'm sure you could call me slightly crazy. But one move triggers another and things needed modification.
It wasn't until I was in near tears trying to figure out the ancestry/family portrait wall that the light bulb moment happened. I had laid out every photo on the floor that "belongs" on the wall. I told my mom I needed to stop taking pictures because I have documented every moment of my life along with my children and I have way too many. And my husband suggested I pick only my favorites.
And this was my a-ha moment. I need to practice what I preach. I mean, I'm supposed to be the professional here.
So I took a deep breath, and started to evaluate the images (and items) that truly made me happy. Taking a page out of Marie Kondo's books on organizing, I cleaned each frame, wiped dust from my grandfather's reflection, and felt a bit of clarity.
What follows are design & portrait display rules I've gleaned:
Enjoy a few choice beautiful images that make your heart sing and design a room around them.
Swap out photographs at least every few years.
Dust frames often.
Find new homes for favorite pieces of art/photographs/paintings.
Move items regularly to circulate the energy.
Add more portraits of grandparents and parents to children's rooms to make them feel safer and "watched".
Color and presentation can have major effects on your spirit, be cognizant.
Only photographs of you and your significant others (not kids!) should be on display in your bedroom.
Make albums, not every photograph has to be on your walls.
Clutter isn't good.
Don't cascade your photographs down a stairwell, they should be in a straight line.
Surround yourself with things that make you happy.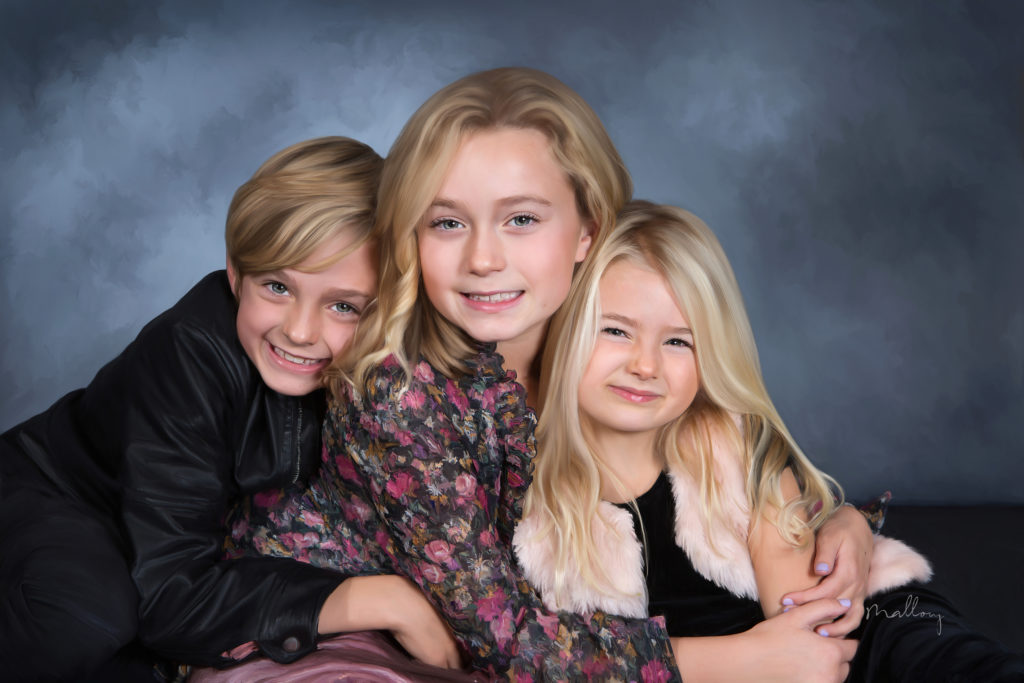 Had the piano remained where it was, sure, everything would have been fine. But should we always settle for fine?
And here I am now, thrilled the piano moved. I have a painted portrait of the children in the works that will be displayed right above the piano. Though still in transformation mode I'm feeling lighter, more educated about my surroundings and how seemingly small adjustments can make such a large impact, and I'm trying to better listen to myself! Not to mention I've reduced the clutter and the kids have more family portraits near their bedrooms.
Giving more meaning to my environment will not only benefit me, and those I engage with, but will also *hopefully* lead to a happier family.
Have you ever done something so seemingly insignificant that subsequently revolutionized your world?
I'd love to hear from you. Please comment below; what little change do you think you could make today?
Comments
comments